Each year, all the big names in embedded computing gather at Embedded World in Nuremberg, Germany to show off their latest innovations and developments, to meet with partners and customers, and to learn about new advancements in their fields. This year, Embedded World is happening from March 14–16, and Edge Impulse is excited to once again be participating with a range of activities. 
 
First held in 2003, Embedded World is known as possibly the largest show in the world for the embedded industry. The exhibition focuses on products and services related to embedded systems, including hardware, software, and tools for developing and testing. The conference portion of the event features presentations and workshops from industry experts on a variety of topics, such as security, connectivity, and real-time operating systems. There's a lot there for everyone.
With our machine learning toolkit that is ideally optimized for embedded applications, Edge Impulse and Embedded World are a perfect match. Here are some of the different places you will be able to find us and what we'll be getting up to in each spot. 
Edge Impulse Booth 
Hall 2, Booth 2-238
This year we will be hosting our own space in the TinyML Pavilion. Our booth will have a demo from BrainChip, showing off our FOMO visual object-detection algorithm running on the BrainChip Akida AKD1000, featuring their neuromorphic IP. 
Also at the booth: Meet BrickML, the first product based on the Edge Impulse "Industrial Monitoring" reference design, focused on providing machine learning processing for industrial/machine monitoring applications. Built in collaboration with Reloc and Zalmotek, BrickML can be used to track numerous aspects of industrial machinery performance via its multitude of embedded sensors. We'll be showing it in a motor-monitoring demonstration. BrickML is fully integrated into the Edge Impulse platform which makes everything from data logging from the device, to ML inference model deployment on to the device a real snap. (Our Industrial Monitoring reference design includes hardware and software source code to rapidly design your own product, available for Edge Impulse enterprise customers.)
We'll additionally be showing off devices from companies we work with, including Oura, the health-monitoring wearable that is discreetly embedded in a ring you wear on your finger, and NOWATCH, a wrist-based wearable that tracks your stress levels and mental well-being.
Texas Instruments
Hall 3A, Booth 3A-215
In the TI booth you'll find our Edge Impulse/Texas Instruments demo. This will show TI's YOLOX-nano-lite model. The model was trained on a Kaggle dataset to detect weeds and crops. The dataset was loaded to Edge Impulse and the YOLOX model was trained via the "Bring Your Own Model" extensions to Edge Impulse Studio. The train model was then deployed to run on the TI Deep Learning framework. 
Advantech
Hall 3, Booth 3-339
Scailable will be displaying their Edge Impulse FOMO-driven object detection implementation at the Advantech booth. It uses the Advantech ICAM camera to distinguish small washers, screws, and other items on several different trays. They'll be demonstrating different trays and different models for the demo, and showing how to train new models at the booth. 
AVSystem
Demo at the Zephyr booth: Hall 4, Booth 4-170
AVSystems' Coiote is an LwM2M-based IoT device management platform, providing support for constrained IoT devices at scale. It integrates with a tinyML-based vibration sensor and can detect and report anomalies in vibrations. This demo is based on the Nordic Thingy:91, which runs the Zephyr OS, and uses the Edge Impulse platform.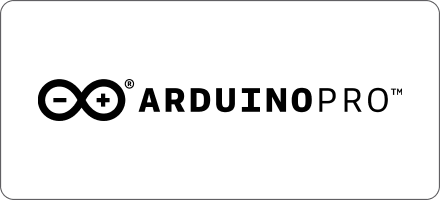 Arduino
Hall 2, Booth 2-238
Check out the "vineyard pest monitoring" vision demo, running on the Arduino Nicla Vision and MKR WAN 1310, built by Zalmotek and using Edge Impulse for machine learning.
Avnet
Hall 1, Booth 1-510
Come meet the new RASynBoard from Avnet, built in collaboration with Renesas, Syntiant, TDK, and Edge Impulse. "RASynBoard targets industrial and consumer applications needing battery powered, always-on, smart sensing capabilities, such as sound recognition, command recognition, vibration sensing and environmental sensing. Its small (30mm x 25mm) size makes it ideal as an add-on sensor module for existing products, or its design can be customized and integrated in a larger system for enhanced sensing needs." 
You'll also be able to find RASynBoard at the Abacus booth (3A-125) and the Silica booth (3A-111); the Silica booth will additionally show the Avnet RZBoard V2L, another excellent piece of hardware for which Edge Impulse is proud to offer support. 
Alif
Hall 4, Booth 4-544
Alif will also be hosting an Edge Impulse-powered demo to the show. It is viewable in their private conference room by appointment; contact kirtana@edgeimpulse.com to set up a meeting.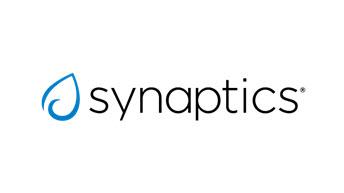 Synaptics panel, featuring Edge Impulse
Tuesday, 3/14 @ 3PM (local time)
Hall 1, Booth 500
Edge Impulse co-founder/CEO Zach Shelby will be a participant in the "Rapid Development of AI Applications on the Katana SoC" panel, brought to you by one of our partner companies, Synaptics, and moderated by Rich Nass from Embedded Computing Design.
Come find us!
In addition to these locations and scheduled events, we'll have numerous staff members from Edge Impulse on site and ready to answer any questions you may have about our tools and use cases. Be sure to stop by to say hi. 
(And if you can't make it in person, you can always drop us a note: hello@edgeimpulse.com)